Little Lotte Lou's 1st birthday is coming up this month. 1st birthday's are always so exciting! This time there is a little sadness mixed in the excitement. Lotte is our last baby. My last baby, and she's not a baby any more. She's trying to walk and saying words. I could go on and on about how I wont get to hold another one of my own newborn babe's. Or feel the kicking and punches of tiny hands and feet. But then I will be in tears and never get this post done!
Anyhoo, we were talking about Lotte's birthday.
As I said in
this post
, I am trying to get better at cake decorating. When I saw
this post
at
Girl Inspired
I wanted to try it. So today, because it is Labor Day and hubby is home,(meaning he had the kiddos) I thought I would practice. Carrot cake is his favorite so he was happy to watch them so I could bake.
I like the way it turned out. Fun ruffles for a cute little girl. I also practiced some flowers but they didn't turn out so well, so no photo. I might do this one for Lotte's birthday. I can never decided! I do like this
one too
hmmm. ( Also from
Girl Inspired
) So many choices!
I wanted to share with you the best carrot cake recipe ever!! A few years ago my Aunt Margo put together a family recipe book. I LOVE it. I use it often. It has recipes in it that I wouldn't have any other way.
The carrot cake recipe comes from Aunt Margo. I tweaked it a little hope you don't mind Aunt Margo.
The Recipe:
1 1/2 cup vegetable oil
4 eggs
2 cups sugar
1 tsp. vanilla
1 1/2 tsp. cinnamon
1/8 tsp. ginger
1/8 tsp. nutmeg
1 tsp. salt
2 1/4 cups flour
2 tsp. baking powder
1 1/2 cups flaked coconut (optional)
2 cups shredded raw carrots
1/2 - 1 cup chopped nuts (optional)
1 (8oz) can tidbits or crushed pineapple (drained)
Put each ingredient as listed in bowl, mixing well after each entry. Pour batter into a greased and floured 9x13 pan. Bake at 350 degrees for 40 min. Cool and frost with cream cheese frosting.
I used 2 8 inch cake pans greased and floured. Baked at 350 for 30 to 40 mins. or until a toothpick inserted in the center comes out clean.
Cream Cheese Frosting: (I double this for a round cake)
1/2 stick butter
1 tsp vanilla
1 (8 oz) pkg cream cheese
2 1/2 cups powdered sugar
1 TBSP milk (if to thick)
Thanks for hanin' out.
I will be linking up to the great party's on my party page. Please check it out and pay them a visit. They are all so great! I am also linking up
here.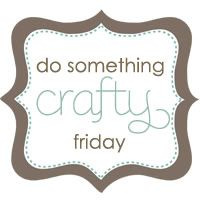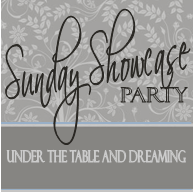 Don't forget to enter the Katie Evans photography e-book giveaway!